Brian Burress / Doctor Freedom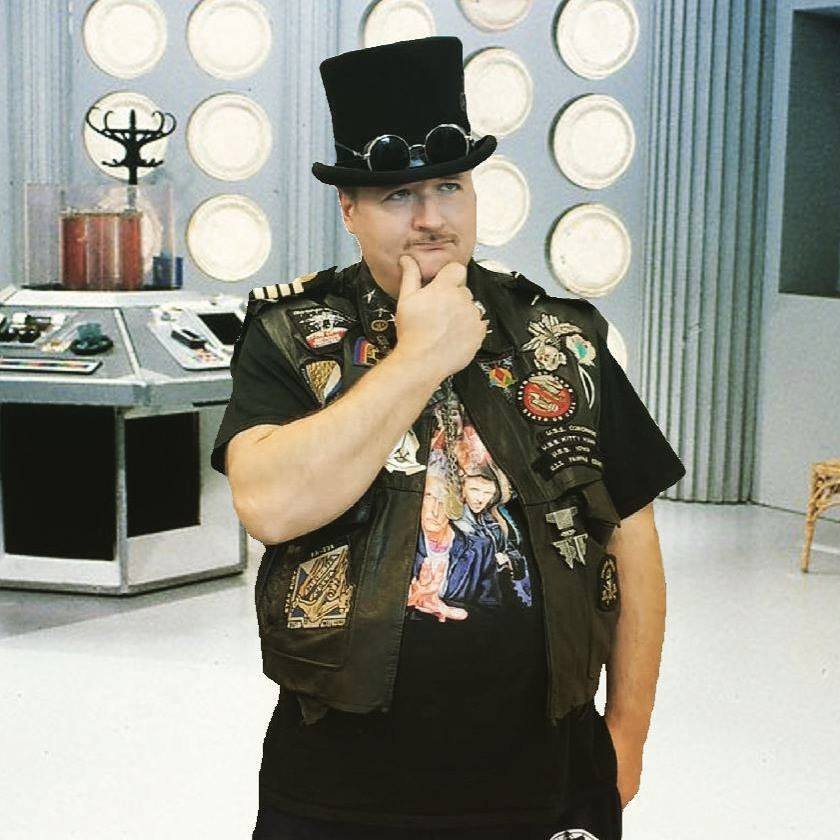 Dave Chapman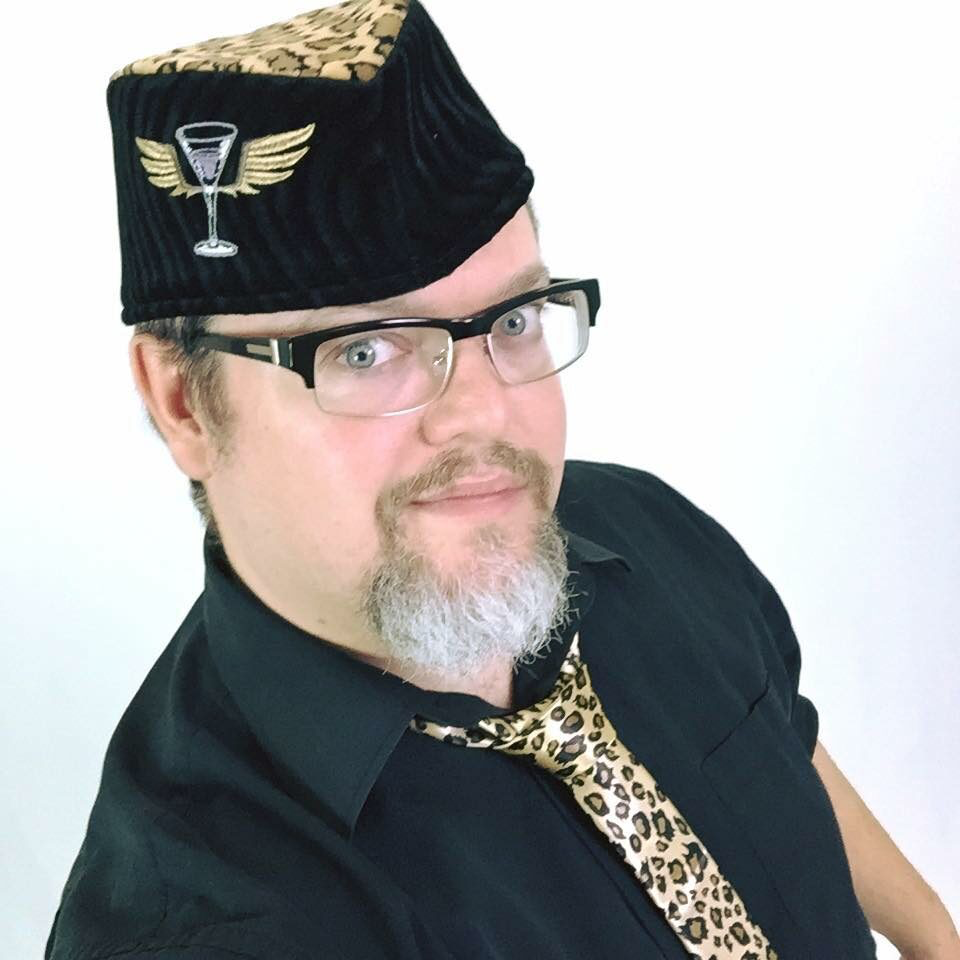 A photographer, entertainer, and gentleman adventurer based in Alberta, Canada. 'Papa Razzo' David Chapman is the founder and Head Rat at tabletop gaming site TheRatHole.ca as well as the Gaming Editor for geekorama.net.
His award winning photos have been published worldwide, including by Archie Comics, On Spec Magazine, and numerous pro wrestling magazines. In his "spare" time he enjoys radio drama, playing quidditch (yes, really), and occasionally being a lake monster.
http://TheRatHole.cafacebook.com/TheRatHole.cainstagram.com/TheRatHole.catwitter.com/TheRatHoleDOTca
James Enstall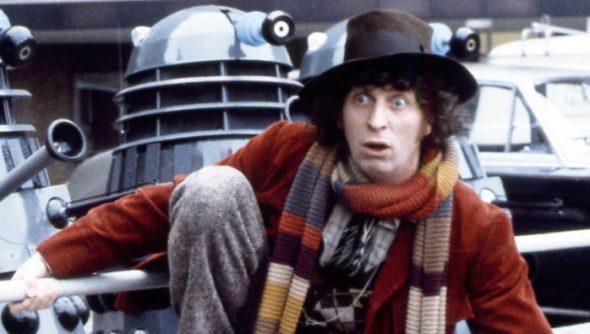 James Enstall, Show Host & On-Air Personality, was born in St. Louis, MO and is every bit a Child of the 80's! He has degrees in Political Science and Psychology but, after graduating college, decided to actually do something fun and went back for a degree in Broadcasting. Now he hosts Geek To Me Radio which is a live radio show that covers the world of pop culture with an emphasis on TV, Film, Comics & Video Games. Now he gets to discuss his love of all of these subjects with people around the world and makes an effort to travel to five or six conventions across the country. His goal is to meet Tom Baker & Colin Baker so that he can say he's met all of the living Doctors!
Online at: geektomeradio.com
Facebook: Facebook.com/GeekToMeRadio
Twitter: @GeekToMeRadio
Instagram: geektomeradio
Contributor for Geeks World Wide: http://thegww.com/author/geektomeradio/
SIMON FISHER-BECKER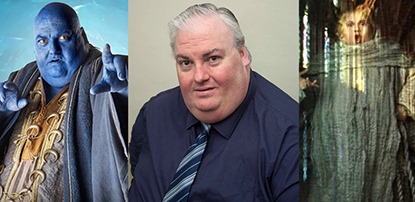 Born in London in 1961, Simon is best known for his portrayal of Tony Fazackerley in PUPPY LOVE for the BBC and as Intergalactic Black Marketeer, Dorium Maldovar in the BBC's hugely successful – DOCTOR WHO. Simon has covered the whole spectrum of
the industry; everything from Shakespeare to Panto, Musicals to Farce, equally at home with Comedy and Drama.
In 2016 Simon was nominated for Best Actor in a Short for his portrayal of a Recluse in 'Pundemic' by Richard Summers-Calvert… International Filmmaker Festival 2016.
Other Credits include: Television: Dr Who, Getting On, Afterlife, Love Soup, One Foot in the Grave, Doctors, Sedgfield Park, 99-1, Hale & Pace, The Good Guys, The Bill, Crimewatch Factfile and London's Burning. Films: The Great Director (playing the Ghost of Alfred Hitchcock), Pundemic, Les Misérables, Harry Potter and the Philosopher's Stone (The Fat Friar), Sweet Thing, An Ungentlemanly Act, Beg! Arrivederci Millwall. Theatre: Includes, Exclusive – with Paul Scofield, Eileen Atkins and Alec McCowen, The Busybody, The Emperor of the Moon, An Inspector Calls, A Midsummer Night's Dream, Macbeth and his one man play Hamlet: Tragedy of a Fat Man by Paddy Gormley.
Simon appears in the web series '3some' with Annette Badland as his wife and as 'Dante' in 'Waterside' and works extensively in the States and in Europe.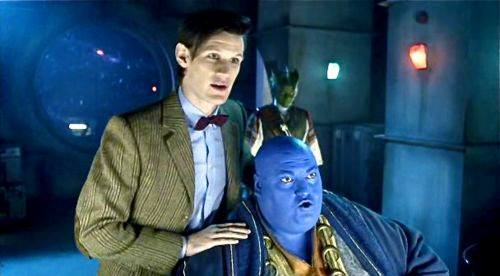 Simon's voice a regularly put to good use as Radio Presenter and Narrator. For Big Finish…. Gallifrey V and an Iris Wildthyme story – A Lift in Time – and The Eleventh Doctor Chronicles, reprising the role of Dorium Maldovar in 2018. Simon also lends his voice to the spoof animation Doctor Stew and more recently joined the cast of the American Web Audio – Hawk Chronicles.
As a writer Simon has written shows a semi-autobiographical trilogy. 'My Dalek Has a Puncture' is a light-hearted show highlighting Simon's experiences leading up to being offered the role of 'Dorium Maldovar'. Fantastic Books Publishing, have published Simon's wonderful collection of self-deprecating anecdotes under the same title as the successful shows, 'My Dalek Has A Puncture'. Including Audiobook. 'My Dalek Has Another Puncture' published in November 2019 and 'Let Zygons Be Zygons' will be published late 2020.
Mackenzie Flohr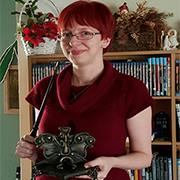 Mackenzie grew up in the heartland of America, chasing leprechauns and rainbows and dreaming of angels. Her parents nurtured a love of fantasy and make-believe by introducing her at a very young age to the artistic and cultural opportunities that the city of Cleveland had to offer.
She is a multi-award-winning novelist and in-demand speaker for conferences and conventions including Rochester Writers' Conference, Wizard World, Imaginarium (Why Audio? Why Now – A Big Finish Productions Discussion with Chris Walker-Thomson), ConFusion (The 13th Doctor), Marcon (Controversial Topics in Scifi Fandoms), Gallifrey One (How the Doctor Helps Us Better Understand Who We Are, Accept Ourselves, And Begin To Find Hope As We Heal), etc, actively discussing the process of writing and Doctor Who. She is also an active panelist on The Legend of the Traveling Tardis Radio Show and has done book signings previously at Who North America, the largest Doctor Who store, and museum located in the United States in the state of Indiana. Her publishing portfolio includes the following books: The Rite of Wands (BHC Press, 2017), The Whispered Tales of Graves Grove (BHC Press, 2017), The Binge Watcher's Guide to Doctor Who: A History of Doctor Who And The First Female Doctor (Riverdale Avenue Books, 2019) and The Rite of Abnegation (BHC Press, 2020).
A storyteller at heart, she loves to inspire the imagination. Mackenzie makes her home in Mount Morris, Michigan, where she is currently penning her next adventure.
Faith Kelly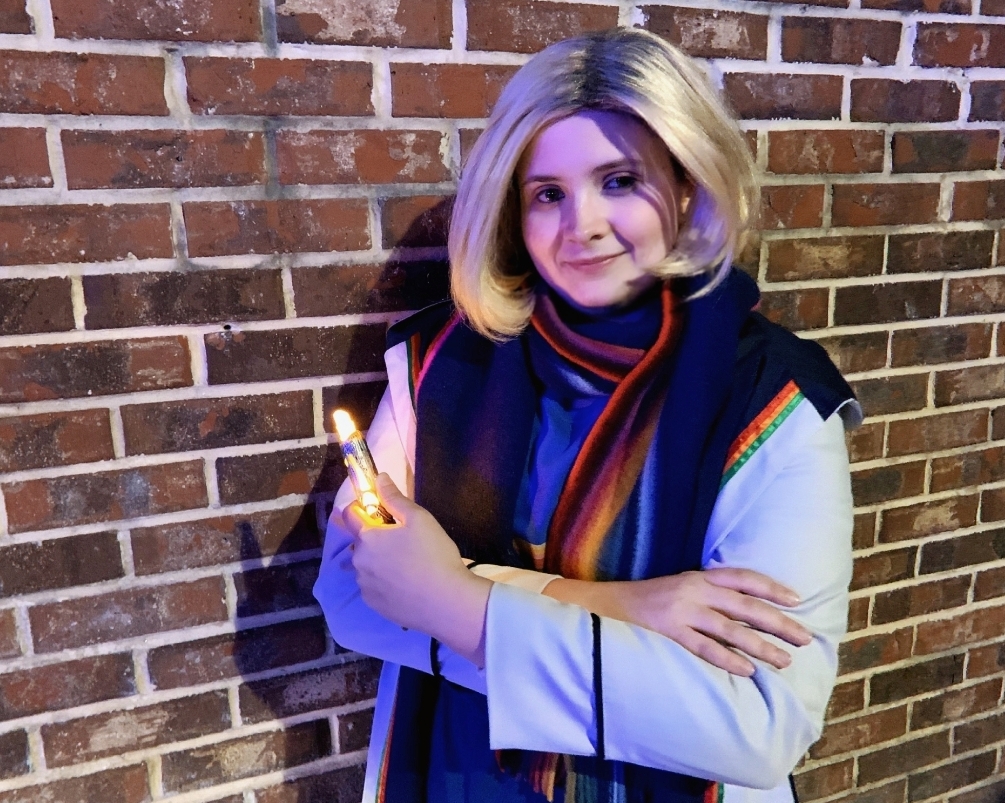 A part time photographer, tea specialist for Adagio 'fandom' custom teas, and a nanny…(she often hears "like Clara Oswald" because of that.) Born and raised in Florida and still currently living there.
Cosplaying is her favorite hobby. Since Doctor Who is one of her main fandoms, she started off cosplaying Clara Oswald and now she cosplays as the 13th Doctor. Overtime she's become a multi-fandom cosplayer and has been cosplaying since 2015.
A few other hobbies she's into are playing D&D with friends, video editing, and Photoshop editing with cosplay shoots/making graphics for her favorite fandoms. You name a fandom and she's probably part of it, but some of her favorites are; Harry Potter, Doctor Who, Stranger Things, Once upon a time, Charmed, Supernatural. The list goes on and on.
If you'd like to check out her teas:
https://www.adagio.com/signature_blend/list.html?userId=524508FK
Instagram: https://www.instagram.com/101cosplaystosee/
Twitter: @ohbrillliant
Felicia "GADGET" Ann McNamara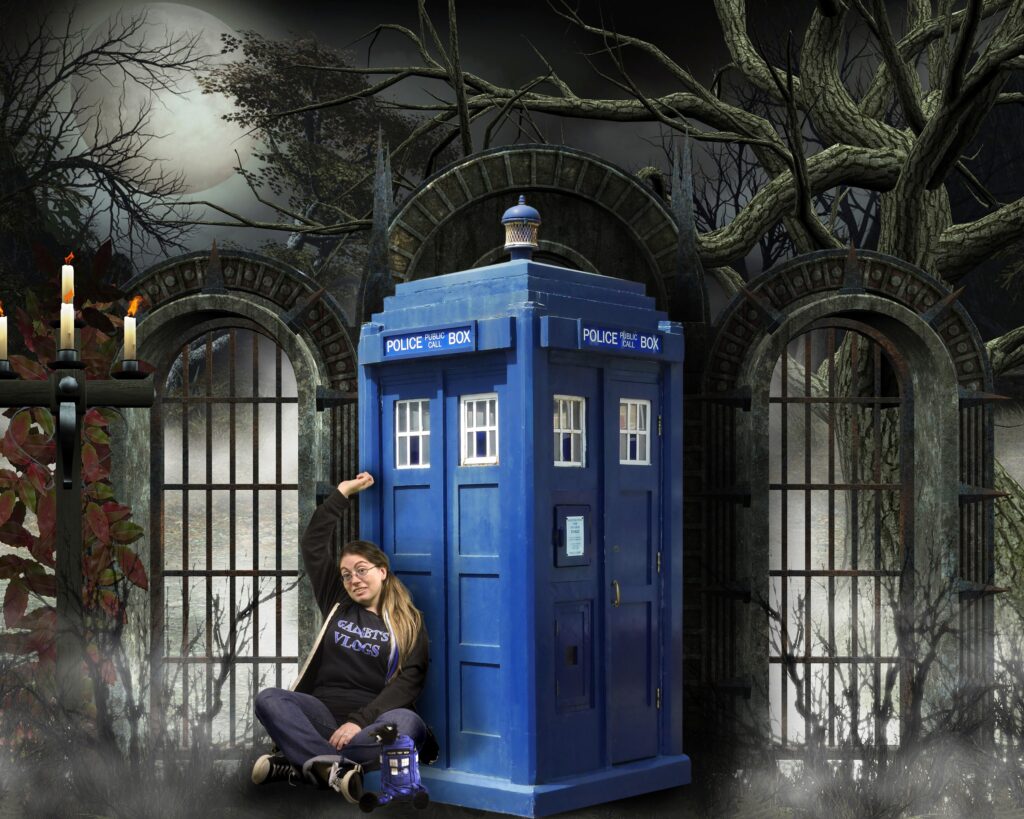 Gadget has been with The Legend of The Traveling Tardis from the beginning as the North East Admin/Photographer, Public Relations, Webmaster/Website Designer, and Publication Reporter for the site. She attends all types of conventions with her "SQUISHY TARDIS" and snaps pictures of potential companions for the Facebook page.
Gadget currently lives in The Bronx, New York; New York City. She grew up in the world of entertainment thanks her family and her love of acting, as she appeared in TV shows such as LAW & Order and Rescue Me; and Movies such as Enchanted, Hitch, and Martin& Orloff. At a young age she loved the stage, despite her stage fright, to learned Ballet and Jazz Tap. Gadget would have continued to pursued dancing and the stage as a chapter in her life; if was not for the death of her best friend Joann and her Grandpop when she was seven years old.
Refocusing her mind; she stumbled onto Anime, Dark Shadows, and Doctor Who which opened a new world of entertainment right before her eyes. This put Gadget on a new path, and focus, to discover the wonders of Sci-fi and Science because of one Companion "SARA JANE SMITH". Gadget even used SARA JANE as a reason why girls can be in Math and Science to her sixth grade Science Teacher when he failed her for doing better than the boys in class. He told her "Girls belong in the kitchen and not Science class"; to which she replied "If SARA JANE can be a Scientist with the Doctor why can't I?"
Just right after that Gadget was diagnosed with Dyslexia and had struggled to show people it only helps her see the world with different eyes thought her blue tinted lenses; and not with a disability. Even today she tries to show others, that maybe Dyslexic or not, that you too can be a writer and author or anything you dream.
Gadget has published two books, which can be found on LULU.com https://www.lulu.com/ , "Copley… A Newcastle Journey and Beyond" and "The 'Unofficial D&D Guide' for Kids under 10 and a Few Adults" while working on her GADGET'S VLOGS series on YouTube, Facebook, and Instagram.
Gadget is a versatile entertainer and a jack of all trades. She is a Photographer/Author/Vlogger/Blogger/Podcaster/Actress/VO Actress/Wedding Officiant/Cosplayer/Editor/Video Editor/Crafter/Designer/Creator/Dj/Writer/Promoter/Public Relations/Publicist… Just to name a few.
Gadget's Events, Geek Marriages, Gadget's VLOGS, Gadget's Made For Fun Photography and Video, and Hand Made & Hand Crafted by Gadget are just some of her ventures in the world of creativity.
Want to know more about Gadget?
Check her out here at the following links:
Website: https://gadgetevents.com/
Instagram: https://www.instagram.com/gadgetpendragon/
Facebook: https://www.facebook.com/GadgetPendragon/
Neisha T Mulchan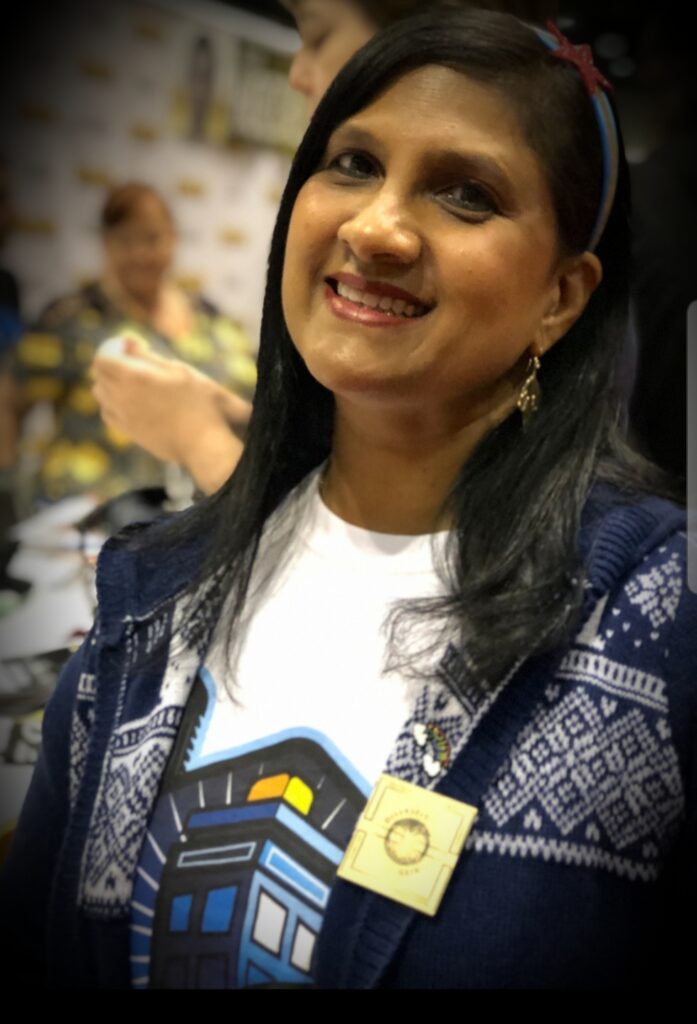 Hello, my name is Neisha T Mulchan, aka Neisha M Your Geek Mom. I am a Family Practice and Neurology Nurse Practitioner, CEO, behavioral health research and author. I have a 28 year history in nursing with a broad base of clinical experiences, including developing a now globally accepted format for conducting community-based free clinics for at-risk and low income communities.
I am also CEO, Co-founder of Diversely Geek where we work to develop methods and programs to address mental health disparities. We are a global Social Media based, community-media organization that promotes a message of self- acceptance, an understanding of diversity, and mental wellness; through our interactive events, podcasts, original articles, interviews, literary work, art and & panels. Wellnes focused programming and fandom based service initiatives. Our goal is to help fans across the spectrum of fandom "Embrace and Express their Inner Geek" and "Translate that fandom passion into positive action." We are dedicated to combatting mental health and social disparities.
You can find us on DiverselyGeek.org, YouTube and tune into our podcasts on Spreaker channel, Diversely Geek Discusses. Which hosts our flagship show, My Geek Universe, the positive messages of fandom. Bringing you fun, interactive live streams, guest & panel interviews with creators, artists, entertainers, fan orgs and folks who "Embrace & Express Their Inner Geek" diversity and acceptance, in geek-tastic, positive ways! Based in Central Florida, our community media wing has had a global reach of over nearly 1 million yearly across 50 plus countries. We created & hosted the Alan Rickman tributes at Hogwarts in 2014, bringing numerous Harry Potter groups together to raise wands. Throughout the year, we host events, meet ups & discussions.
LINK: https://diverselygeek.org/
Mark Muncy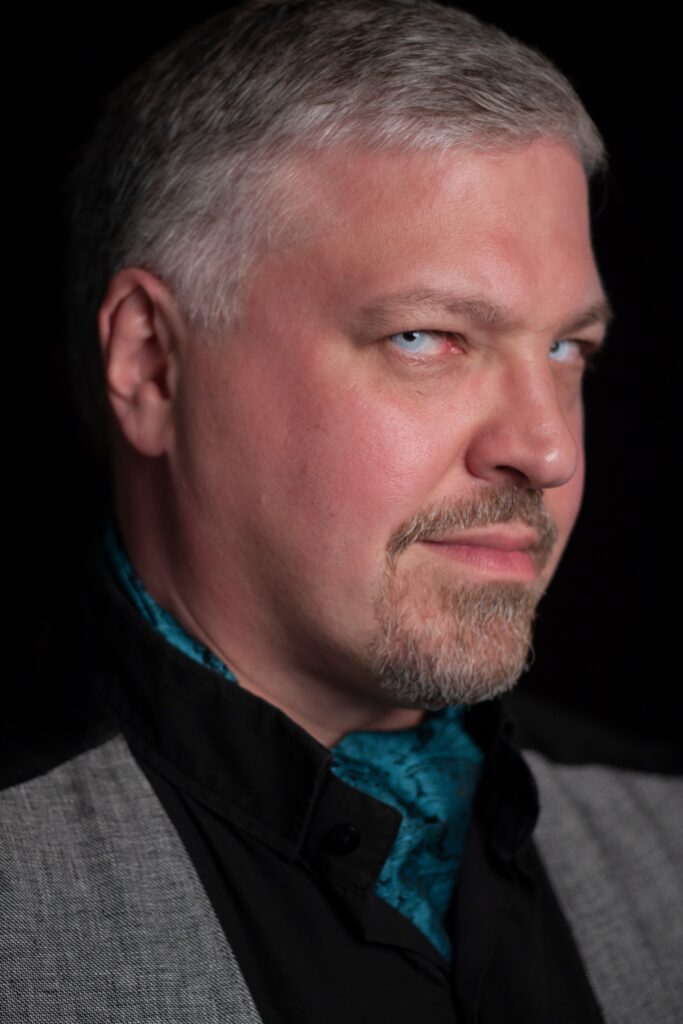 Mark Muncy is the creator of Hellview Cemetery, a charity haunted house in Central Florida that was so infamous it was banned by the City of St. Petersburg. An author of horror and science fiction, he has spent more than three decades collecting ghostly tales and reports of legendary beasts. His third book for The History Press, Creepy Florida, released in fall 2019 following up his best-selling books Eerie Florida, Creepy Florida and Freaky Florida. He is a frequent guest on Coast to Coast AM and Into the Fray Radio as well as numerous other TV and radio shows. A lifelong Whovian and fan of all things sci-fi, fantasy and horror he brings a sense of history along with his trademark wit to the show. He lives in St. Petersburg, Florida, on the remains of an ancient midden with his wife, Kari Schultz. Occasionally, he is visited by his daughters when they remember he is still there.
You can find out more at www.EERIEFLORIDA.com
Nico Vasilo & Kevo Risse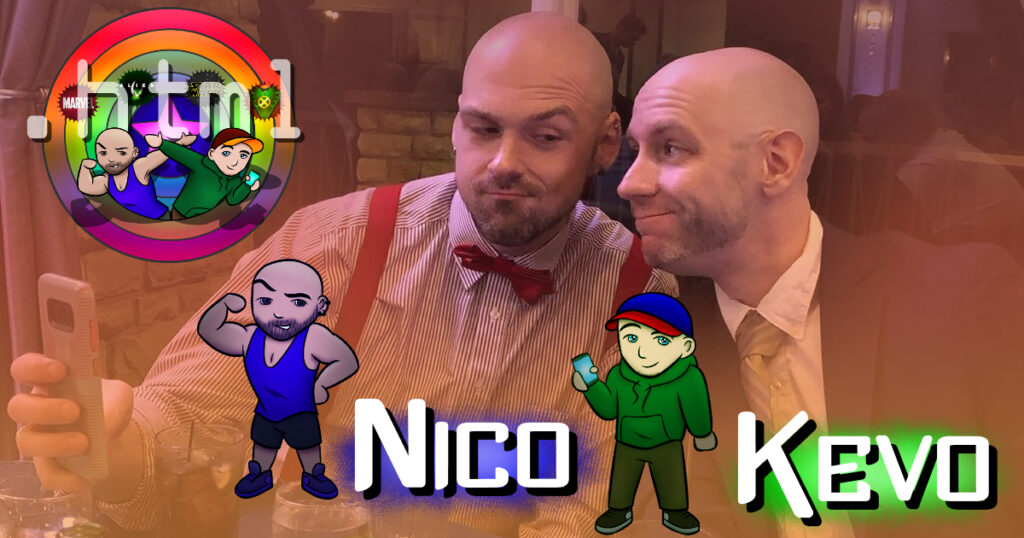 Nico & Kevo have been geeking out together over their shared nerdery for so long that they've built both a marriage AND a career on it. When they aren't putting out their own creative works like the LGBTQ/POC-inclusive tween-and-up superhero comic Kid Riot, they're talking about other people's work – from Marvel to Star Wars to, of course, Doctor Who. Nico leads the team at X Is For Podcast, an in-depth review and analysis of the X-Men comic book franchise, while together he and Kevo helm Husbands Talking More or Less, tackling their favorite film and media franchises.

Websites
for Husbands Talking More or Less: cageclub.me/html
for X Is For Podcast: cageclub.me/x
for Kid Riot Comics: KidRiotComics.com

Facebook
for Podcasts: facebook.com/RealNicoKevoAction
for Kid Riot Comics: facebook.com/TheDemonHotel

Twitter / Instagram
for Nico: @NicoAction
for Kevo: @KevoReally
Jessica Womack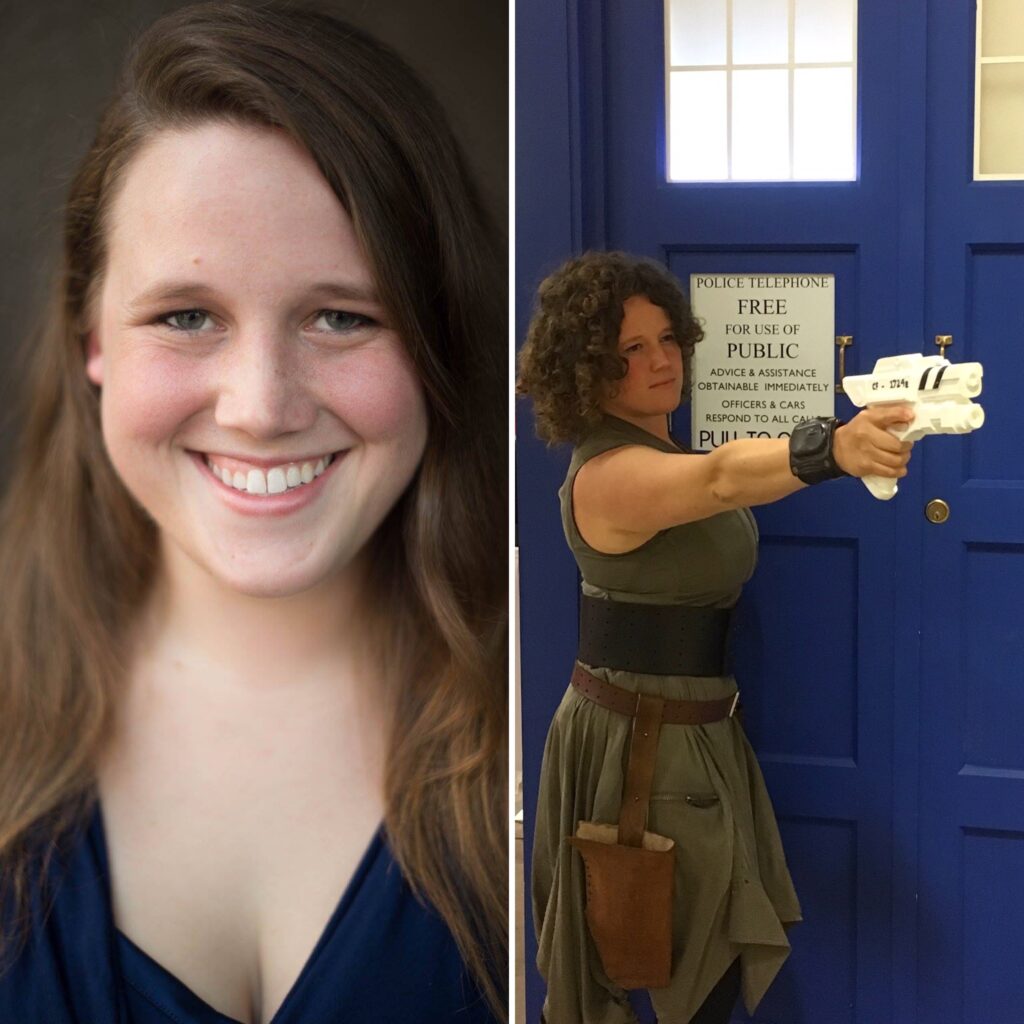 At a glance Jessica Womack would seem like every other retail working "girl next door", but by night she becomes a quirky actor with a nerdy knack for cosplaying. Originally from the mountains of Tennessee, she graduated from East Tennessee State University with a B.A. in Theatre and a Minor in Dance. Moving to Michigan to pursue her acting career with an internship at a professional theatre company, Jessica became a part of the Equity Membership Candidate Program.
After her internship and determined not to move back to a small-town life, Jessica picked up her belongings and drove 21 hours to Orlando, Florida where she now resides. She currently uses her acting chops in the simulation and training department at Advent Health Hospitals working with clinical and non-clinical employees to provide the best and most authentic training to real world scenarios. Jessica also performed with Mad Cow Theatre Company's all female production of the musical 1776.
Although Jessica is The Legend of the Traveling Tardis's resident cosplayer, it was only when she moved to Orlando that she was shown the intricate and creative world of cosplay and fell in love! Her first and most known cosplay is River Song, but she does cosplay from many other fandoms such as Star Wars, Gotham, Harry Potter, Once Upon a Time, etc.Jessica's other hobbies include reading, going to Oga's Cantina in Disney's Galaxy's Edge, talking to her cat (the cat talks first), building Doctor Who props, and getting into friendly fandom debates.
Jessica encourages others to try cosplaying, even if they don't know where to start. For tips and inspiration you can find her cosplay photos on:
Instagram: https://www.instagram.com/songswancosplay
Facebook: https://www.facebook.com/songswancosplay